Special Offers –
        Green Mountain Grills – Red White & Blue Sale!  
Get $50 OFF the Trek, $100 OFF the Ledge and $150 OFF the Peak. 
Now available through July 15th, 2022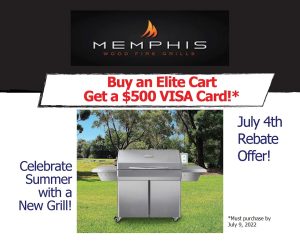 Memphis Elite Cart Rebate!  
Buy any Elite Cart and Get a $500 VISA Card!  
Now available through July 9, 2022
Monroe Fireplace typically has a fairly large selection of demo models,
last years models, used stoves, scratch and dent, display models, and other
stoves, fireplaces, and inserts that we are able to offer substantial discounts on.
Call us for further details (360) 794-8024